About Jon Barron, Author Of "Lessons From The Miracle Doctors"
Jon Barron's Biography | The Health Renaissance Man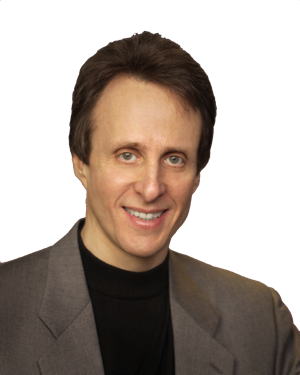 World-leading nutraceutical researcher
Cutting-edge formulary consultant
Director, Baseline of Health® Foundation
Board Member, Health Sciences Institute
Editor, Publisher, and Lecturer
Anyone who has written a book or has a medical degree with a few courses in nutrition today has become a self-proclaimed health "expert." Some understand nutrition, some herbs, and others, folk remedies for specific illnesses. Jon Barron is one of the rare exceptions: after 40 years of research, he has discovered, tested, and formulated hidden health secrets from China to the Amazon and brought them to the public. The story of his life is one filled with passion, exploration, and perseverance.The discoveries he reveals throughout his quest for natural, powerful, remedies is now celebrated around the world. Once the world's best-kept secret, today thousands are practicing Jon Barron's program and discovering miraculous health results.
What makes Jon Barron so different?
It all started in Boston, Massachusetts, in 1948. Jon Barron's father, Ernest Barron, was one of the world's first food technologists, receiving degrees from Harvard and MIT. In 1964, at the age of 16, Jon Barron worked under his father, a VP of product development at First National Stores, one of the largest grocery chains in the U.S. at the time. They developed a new line of food products that sparked Jon's interest in food formulation and his quest for natural remedies.
At age 17, when scientific studies on natural remedies were relatively nonexistent, Jon Barron spent wakeful nights researching obscure health books and making rare contacts with secretive "miracle doctors," who could only be found through double-blind referral. At that time, in the 60s, doctors would go to jail for curing catastrophic diseases such as cancer and heart disease through alternative means, so they hid from the public. Jon took this research and started writing health monographs at seventeen years of age—these writings continue today.
Disillusioned by what he found in mainstream medicine and his pre-med courses at Lake Forest College, Jon decided to walk away from it all and blaze his own path in the area of disease prevention and treatment through personal exploration and research with some of the greatest alternative healers in the world.  He worked with doctors ranging in expertise from Chinese medicine to Ayurvedic therapies, from rainforest herbs to Native American traditions, and from African herbology to healing wonders of the Australian Outback. Jon became one of only a handful of people in the world to successfully blend all of these disciplines together in the development of cutting edge nutraceuticals, making him known to many as the "Health Renaissance Man." Today, science is finally proving the effectiveness of these natural remedies, and Jon continues to work with research centers and doctors world-wide to integrate natural, safe remedies into western medicine.
Jon Barron first started by writing "The Lifestyle Resources Newsletter" and "The Barron Report" in the early 1990s to inform doctors and health advocates about well-documented health findings, ultimately forming The Baseline of Health® Foundation and the Baseline of Health® Newsletter in 2001. These newsletters finally revealed his years of unprecedented health and nutrition research to health seekers across the globe. Unlike most health experts who tout a "magic bullet" for health such as a specific vitamin, herb, diet, or activity, Jon Barron rejected popular sentiment by reminding consumers of the well-known fact: there are no magic bullets.
The concept behind the "Baseline of Health® Foundation" is that the body is a series of interlinking systems, and that you are only as strong as your weakest link. For example, you can take every vitamin and supplement in the world and even eat perfectly healthy, but you won't have a strong immune system if your colon is filled with stagnant fecal matter. Or, you can fast and take enemas every day, but you won't be healthy if your liver is filled with fat and toxic waste. The Baseline of Health® Foundation recommends an entire health program that optimizes each and every functional system in the body through the most impacting, latest and oldest natural therapies in the world.
In 1992, Team-Up Internationals, an international health and nutrition company, took Jon's wisdom seriously and began adopting his rare formulations into products that were sold around the world. The next 12 years of Jon Barron's life was a succession of consulting projects with companies that embraced his recommendations and built his reputation as an elite formulator throughout the world.
In November 2003, frustrated by the product limitations imposed by many of the companies he worked with, Jon Barron created his own line of products "without compromise" for Baseline Nutritionals. Strictly through word of mouth, Jon's products now sell in over 40 countries and are acknowledged as some of the strongest formulas in the world.
Jon Barron, the true health pioneer, never stopped learning. Today, he continually combines his knowledge with the latest nutraceutical and herbal studies and continues to develop more cutting-edge formulas for his company and clients. One of his formulas, an oral chelation tincture, recently went through clinical studies with miraculous results. Testing revealed the product to be the first herbal formula proven effective to safely remove 87% of lead, 91% of mercury, and 74% of aluminum naturally from the body within 42 days. More studies are under way to prove his incredible products.
His non-profit foundation, Baseline of Health® Foundation, has also grown exponentially. His Baseline of Health® Newsletter and the Barron Report are now read by thousands of doctors, health experts, and nutrition consumers in over 100 countries. Jon Barron's acclaimed health book, Lessons from the Miracle Doctors, is currently found in several hundred libraries (including medical school and hospital libraries) throughout the world and carries a 5-star rating on Amazon.com.
Jon Barron forged ahead not only with a nutraceutical company and a non-profit foundation, but also with his product formulation consulting. Today he is working with leading companies to make healthy food and beverage products more consumer-friendly and accessible. From functional health drinks to snacks, Jon Barron's wealth of nutraceuticals, health, and product formulation expertise continues to help companies provide the most cutting-edge, nutritious, and tasty foods and beverages on the market.
In a world of specialists, Jon Barron is the true Health Renaissance Man. He has wrapped his mind around every natural therapy known to man and brought it together in a whole body package–delivering a whole body "system" program, a line of nutraceutical products, and cutting-edge functional foods and drinks for consumers to enjoy. Combining his knowledge and research with modern science, he continues to pioneer the alternative health industry for the overall benefit of mankind.
"I trust Jon Barron's advice over any salesman's. He honestly wants to help people. In our world today there is..." Continue
Jenn Wells, Canada
Jon's Guide To Supplements
Check out Jon Barron's comprehensive guide on supplements. Learn what you should consider taking, when, and why. Also gives a list for special health needs.