Years ago, I used to juggle — balls, scarves, pins and the like. It's probably been 35 years since I did it seriously, but it was great fun indeed way back when. In this edition alternative health newsletter, the last of the year, I've decided to have some fun and recapture that feeling by juggling five recent news stories in a spectacular display of verbal virtuosity and combining them into a stunning conclusion on the state of health care in the world today. Anyone who has done five ball juggling knows how difficult that is. Please, hold your applause for the end.
The five stories?
A leak of Congressional Letters that found that the mega-pharmaceutical company, Wyeth, was manipulating medical literature by paying ghostwriters to produce medical journal articles favorable to its products.
A draft report being circulated within the government by the Food and Drug Administration (and with the encouragement of the Bush administration during its last days in office) that argues that the health benefits of eating fish outweigh the potential ill effects of mercury.
Reports in various medical journals over the last several months about an impending shortage of primary care physicians.
Various reports that lifestyle diseases are up dramatically all over the world. For example, according to the recently published World Cancer Report, by 2010, cancer will be the leading killer in the world, surpassing heart disease, causing more deaths than AIDS, malaria and tuberculosis combined.
And finally, an announcement that despite the economic crisis, the new Obama administration intends to invest heavily in upgrading the information technology systems that underpin all U.S. health care.
Let the juggling begin.
1. Medical ghostwriters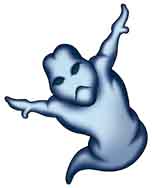 As part of an ongoing investigation led by Senator Charles Grassley, Congressional letters were recently sent to the pharmaceutical company, Wyeth, and to DesignWrite, a medical writing company, requesting that they disclose payments related to the preparation of journal articles and the activities of doctors who were recruited to put their names on them for publication.
Not surprisingly Wyeth denied the allegations and claimed that Senator Grassley was recycling old arguments. According to Doug Petkus, a Wyeth spokesman, "The authors of the articles in question, none of whom were paid, exercised substantive editorial control over the content of the articles and had the final say, in all respects, over the content."
Well, that would be a clean response except for the fact that the facts on the ground do not bear him out. Mr. Grassley's staff on the Senate Finance Committee released dozens of pages of internal corporate documents gathered from lawsuits showing the central, previously undisclosed role of Wyeth and DesignWrite in creating articles promoting hormone therapy for menopausal women as far back as 1997.
For example, one cited article was published as an "Editors' Choice" feature in May 2003 in The American Journal of Obstetrics and Gynecology, more than a year after a big federal study called the Women's Health Initiative linked Wyeth's Prempro, a combination of estrogen and progestin, to breast cancer. Nevertheless, the "Wyeth" article claimed there was "no definitive evidence" that progestin caused breast cancer and added that hormone users had a better chance of surviving cancer. Although the article was signed by Dr. John Eden, an associate professor at the University of New South Wales and director of the Sydney Menopause Center in Australia, it turns out that Wyeth executives not only "suggested" that Dr. Eden write such a paper in 2000, but also had the outline and draft manuscript written for him. When it was published, there was no mention of Wyeth's or DesignWrite's contributions or connections.
The released documents further show that Wyeth executives actually came up with ideas for medical journal articles, titled them, drafted outlines, paid writers to draft the manuscripts, recruited academic authors and identified publications to run the articles — all without disclosing the companies' roles to journal editors or readers.
Although the issue of pharmaceutical ghostwriting has indeed come up in the past in association with Wyeth and Merck, the documents released by Senator Grassley provide a detailed look at the practice — from the conception of ideas for journal articles through the distribution of reprints.
In case you have any doubt, The World Association of Medical Editors says that ghost authorship, which it defines as a substantial contribution not mentioned in the manuscript, is "dishonest and unacceptable." It also happens to be dangerous, and in some cases may result in actual "murder" as many patients may be prescribed drugs based on faulty, biased information. When this happens, it is not a victimless crime. You and others like you, in fact, are the victims.
Conclusion: I've addressed the unreliability of medical studies many times before, but these latest revelations take the issue to a whole new level of absurdity. Consider that:
We now know for a fact that at least some of the studies and articles in peer reviewed journals are bought and paid for.
You have no way of knowing which articles those are.
The journals themselves are incapable of controlling the problem . . . if indeed they truly want to. After all, the pharmaceutical companies are their biggest advertisers.
2. FDA recommends eating toxic fish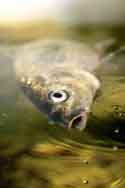 The Food and Drug Administration has circulated a draft report within the government urging the White House to amend the advisory that women and children should limit how much fish they eat, based on "new studies" that the benefits of seafood outweigh the health risks and that most people should eat more fish, even if it contains mercury. In response, the Environmental Protection Agency has fired off a memo to the White House calling the FDA study "scientifically flawed and inadequate" and an "oversimplification" lacking analytical rigor. In other words, they didn't like it.
Not surprisingly, the food industry immediately eschewed science and praised the FDA's new position. One organization, the Center for Consumer Freedom, a group funded by the restaurant, alcohol, and tobacco industries, called it "long overdue and a huge public-health victory" that "just might be the best Christmas present health-conscious Americans could hope for." (Who knew Thank You for Smoking was actually a documentary?)
The FDA immediately sought to quell the controversy by issuing a deliberately muddy statement concerning the government's current mercury guidelines and the FDA's new recommendations. According to FDA spokesman, Michael Herndon, "It would be a mistake to assume that this draft report represents the FDA's official position because a final determination on these matters has not been reached. [Yes, why would one assume that was the FDA's position just because they issued it? How silly!] Following the discussion among government agencies, FDA intends to seek public comment. This will all be done in a very public and transparent manner, and the FDA will make no final determination until all the relevant comments and scientific analysis has been carefully considered."
And if that weren't confusing enough, the FDA's draft report further compounded the self-contradiction by reinforcing their original position by stating that the latest studies indicate that the risks may not be as dire as previously thought. But once again, the EPA brought the matter home by countering, "This FDA report bases its conclusions on models that use very limited inputs from studies that have significant problems for risk analysis."
And finally, the FDA report itself suggests "a beneficial impact on fetal neurodevelopment from the mother's consumption of fish, even though they contain methylmercury. The net effect is not necessarily adverse, and could in fact be beneficial."
Conclusion: While it is true that many government regulators are dedicated and truly looking out for your health, there are agencies and people in those agencies (no matter what country you live in) who are guided by "other" agendas. In fact, oftentimes, decisions made by those regulators directly reflect those "other" agendas. They do not support the health of the citizenry as a whole, but instead are designed to further the interests of the industries they are paid to regulate.
3. The impending shortage of primary care physicians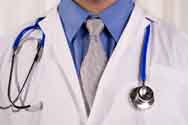 In September, the Journal of the American Medical Association published a study showing that just 2 percent of graduating medical students are choosing to enter general internal medicine. The students surveyed felt that general IM offered a more difficult personal and professional lifestyle and lower income compared to other fields in medicine. In particular, they felt that the paperwork and charting required of primary care physicians were more time consuming, and they were not eager to care for the chronically ill in a health care system that focuses on acute care.
According to Health Affairs, a health sphere policy journal, we are facing a critical shortage of generalist physicians. Currently, there are about 75 generalist physicians for every 100,000 individuals. By 2025, when the population will have grown by 18 percent and the number of individuals over age 65 by 73 percent, either primary care doctors will be seeing many more patients than they do now, or several million people will be without a primary care doctor, no matter how accessible health care might be for the rest.
Then again, according to the Physicians' Foundation, we are in crisis mode even now. In a survey they released last month, nearly half of the primary care physicians they surveyed said they felt "overextended and overworked" and planned to reduce the number of patients they see or to stop practicing altogether within the next three years. And it's not like any of this is news. This same shortage was predicted several years ago.
4. Incidence of diet and lifestyle related diseases is up throughout the world
While cancer death rates and incidence are supposedly dropping in the United States (sort of), global cancer incidence rates are expected to climb about 1% each year according to the recently published World Cancer Report, with larger increases anticipated in China, Russia, and India. The increase is driven primarily by poor lifestyle choices such as increased tobacco consumption, high fat diets, decreased physical activity, and increased fast food consumption. The report also highlights the grim cancer care situation in Africa, where care of any kind is limited in many places.
But it's not just cancer. Diabetes rates are soaring throughout the world. According to the World Health Organization, 171,000,000 people had diabetes worldwide in 2000. But that number is projected to soar to 366,000,000 by 2030. In China alone, the numbers are expected to reach 80-100 million in just the next year — placing China number two in the world. But the record for the highest incidence in the world goes to Europe. According to data released by the International Diabetes Foundation (IDF), with 48 million diabetes sufferers, Europe has the highest incidence of diabetes per capita in the world. In 2003, 7.8% of Europe's population had diabetes with rates at their highest in the 40-59 age group. With Europe's aging society, the number of diabetes cases is expected to continue steadily increasing. In fact, the IDF expects the occurrence of diabetes to increase to 10.9% of Europe's population by 2025.
And let's not forget heart disease. Ischemic heart disease — mainly heart attacks and coronary artery disease — is the leading cause of mortality in the world, accounting for 7.1 million deaths in 2001.
More than 80 percent of those deaths were in developing countries — India in particular. By 2010, India will account for 60 percent of the world's heart disease burden, nearly four times more than its share of the global population, according to the study.
Conclusion: Despite all the significant medical advances of the last quarter century, despite whatever health care system is in place in whatever country, the incidence of the major catastrophic diseases associated with diet and lifestyle are growing at an astounding rate in virtually every single country in the world.
5. President-elect Obama pledges to modernize health care system and pursue health IT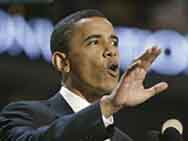 A few days ago in a press conference, President-elect Barack Obama vowed to modernize the U.S. health care system with a significant emphasis on the aggressive use of information technology, both as part of his stimulus package and his health care reform package. In remarks introducing Tom Daschle as head of a new White House Office of Health Reform, Obama said that despite the economic crisis, the nation needs to invest in a drastic overhaul of the U.S. health care system.
In fact, during his campaign, Obama called for a $10 billion a year investment during the next five years to move the nation to broadly adopt health IT systems such as electronic health records. The idea, at least in theory, is that the investment would yield savings of $77 billion a year, if most hospitals and doctors adopted health IT and electronic health records. The savings would result from shorter hospital stays, fewer duplicative and unnecessary tests, more appropriate drug regimes, and other efficiencies, at least according to the plan. It should be noted that Obama did not pull this idea out of his hat. It is based on a 2005 report from the RAND Corp. that estimated both the costs and savings associated with upgrading medical IT in the United States.
Conclusion: Updating medical IT is a bit like rearranging deck chairs on a sinking ship. Neither Obama nor the Rand Report has anything meaningful to say about the staggering increase in self-induced diet and lifestyle related diseases and their overwhelmingly more profound impact on health care costs. Until that issue is addressed, everything else is mere commentary.
Health care finale
At the beginning of this newsletter, I promised to tie all five stories together in a brilliant juggling finale commenting on the state of health care in the world today.
Well, here we go.
As we learned in the section on medical ghostwriting, we can no longer rely on studies and the peer reviewed medical journals that publish them (nor the media that reports on them) for unbiased information about health care since many of those studies are corrupted by the pharmaceutical companies that have bought and paid for them. And for that matter, as we learned in our discussions concerning the FDA's about-face on mercury laden fish, we can no longer rely on government agencies (actually we never could) for unbiased information since their agendas, in every country in the world, reflect issues far outside the purview of watching over health.
But even if we could rely on the information the medical community and government agencies offer us, as we learned in our exploration of the primary care physician shortage, we face an even bigger problem in terms of finding enough competent doctors to care of the ever expanding illnesses of an ever growing and ever aging world population. And even as we look to control medical costs and further reduce the incomes of our health care providers — in addition to restricting their ability to practice medicine the way they see fit and further binding them to governmental bureaucracies and paperwork — those same doctors are abandoning the field in droves. And while it is true that they are being replaced to some degree by third world physicians, it is only a matter of time before those physicians rise up too and rebel at the same constraints.
And finally, we must address the fact that diseases related to diet and lifestyle choices are both impacting and overwhelming health care systems throughout the world. Back in 2007, I wrote that no amount of tinkering and funding can stop the inevitable health care train wreck barreling towards us — without a major paradigm shift. It doesn't matter how much President-elect Obama wants to "modernize" the U.S. health care system with information technology, how can any health-care system survive up to half its population living for 20–30 years with severe diabetes (as predicted by the CDC), let alone the other half suffering from cancer, heart disease, osteoporosis, Alzheimer's disease, and MS? There isn't enough money in the world to cover it. Quite simply, the sicker a population makes itself, the more it costs to provide health care for it. And the demographics are compounding. Not only are more and more people getting sick earlier because of dietary choices and the inescapable environmental toxins they are exposed to, but in the wealthier countries, populations are rapidly aging, which means there are fewer and fewer taxpayers to support an ever aging, ever sicker, ever expanding population. Like I said earlier, pretending that any tinkering of the current systems can produce a viable solution to this problem of compounding demographics is the equivalent of shifting deck chairs on the Titanic. At some point, our children will be left drowning in debt. (But maybe people are okay with that. Certainly most governments seem to be.)
The bottom line is that the only way that health care can survive — the only way you can survive — is if you take back control of your health and start doing those things that allow your body to stay healthy without the need for health care. Or to put it another way, the only way to save health care is to stop using it. Start living the Baseline of Alternative Health Programs.
And there it is: my juggling flourish to tie all five stories together. And if that isn't enough, then let me leave you with a true juggling flourish.
Happy holidays, and all the best until next year!