In our last newsletter, I explained how Google is censoring alternative health information. Well, today we're going to talk about a specific example–and this one could have deadly implications for you and your family.
Astonishingly, if you search on Google for information about the upcoming flu season, all you'll get as of September 13th is generic information about the flu1 Judson Haims. "Haims: Preparing now for flu season." Vail Daily. September 9, 2019 (Accessed 9 Sep 2019.) http://www.vaildaily.com/opinion/haims-preparing-now-for-flu-season/ and the need for vaccination since (as claimed by the CDC) vaccines reduce the risk of getting the flu by 40-60%.2 Janelle Ringer. "Flu 101: What to expect from the upcoming flu season." Loma Linda University Health. September 3, 2019. (Accessed 9 Sep 2019.) http://news.llu.edu/health-wellness/flu-101-what-expect-from-upcoming-flu-season (Hey, points to the media for getting closer to reality here. They used to claim 50-90% effectiveness. Incidentally, last year's vaccine was only 29% effective.3 "CDC Seasonal Flu Vaccine Effectiveness Studies." CDC. (Accessed 13 Sep 2019.) http://www.cdc.gov/flu/vaccines-work/effectiveness-studies.htm )
What you won't find is much information about Australia. And why is that important? Well, for those of you who remember your high school science classes, seasons are reversed for countries below the equator. The middle of summer for those of us in the US, Canada, Europe, and Asia is the middle of winter for Australia. And that means that Australia is currently in the middle of their flu season. Traditionally, then, the type of flu season that Australia experiences during the June, July, and August winter season is an indicator of what we can look forward to once ours begins in October. And when your Google search does produce an article about this year's flu season in Australia, it pretty much says that it's no big deal and that any claims to the contrary are misrepresented.4 Medical Journal of Australia. "Flu season moderate, not 'mutant'." Medical Xpress. September 9, 2019. (Accessed 9 Sep 2019.) http://medicalxpress.com/news/2019-09-flu-season-moderate-mutant.html
Oh, and needless to say, you won't find any information about the upcoming flu season from any alternative health websites anywhere near the top of Google's rankings. But you already knew that, didn't you?
Why Those Reports Are Misleading and Why Google's Censorship is Putting Your Health at Risk
Flu season normally runs from October to May, with most cases happening from late December to early March. To allow people a chance to build immunity to the flu before they are likely to encounter it, the flu vaccine is usually offered from September until mid-November. But guess what? This flu season started in August, which means:
For a lot of people, this year's vaccination will be too late to help
This year's flu season is likely to be much longer than normal
This Year the Flu Arrived Early–Very Early
According to an August 29th news report from KCCI in Des Moines Iowa, clinics started seeing flu cases in August.5 Mark Diekneite. "Doctors: Flu season could come early this year." KCCI Des Moines. August 29, 2019. (Accessed 11 Sep 2019.) http://www.kcci.com/article/doctors-flu-season-could-come-early-this-year/28864221# As Dr. Jennifer Long from the Unity Point Clinic told KCCI, her clinic typically starts administering flu shots in mid-September. This is the first time she has seen cases this early. Even worse, as noted in the KCCI report:
"Usually by now we have a fair amount of our vaccines in stock," said Jeff Brock, a pharmacy specialist for infectious diseases at MercyOne [health care facilities]. "We really just got some in today. So, we really don't have a very good supply yet for our vaccines."
As Brock explained, "They had trouble picking the strains for the flu vaccine, so for some manufacturers, their manufacturing got pushed back by a month." In other words, if the flu were following its normal schedule, vaccine supply would be running about a month behind schedule. With the flu running more than a month early, that puts the vaccine supply over two months behind schedule. How big a problem are we talking about? According to CDC data, we're talking about 40% of the U.S. flu vaccine market, or about 70 million doses running late.6 K. Thor Jensen. "70 Million Flu Vaccines Delayed This Year, According to CDC." Newsweek. 9/5/19. (Accessed 11 Sep 2019.) http://www.newsweek.com/flu-vaccines-delayed-1457862
Incidentally, in Australia, the flu also broke out two months before it was expected. As I already mentioned, the United States uses Australia's flu season to predict the year's trends. According to Dr. Long, "I think that shows us a lot as to why we're seeing it in August already." And make no mistake, this problem is not isolated to Des Moines. Local doctors in Atlanta were likewise reporting flu cases starting to appear in August, over a month ahead of schedule.7 "Metro doctors already seeing flu cases — and it's not even the season yet." WSB-TV Atlanta. Aug 21, 2019. (Accessed 11 Sep 2019.) http://www.wsbtv.com/news/local/atlanta/metro-doctors-already-seeing-flu-cases-and-it-s-not-even-the-season-yet/978123162 And San Diego County in California actually reported its first flu death of the season on August 15th!!8 "County Confirms First Flu Death Of 2019/2020 Season." KPBS San Diego State University. August 21, 2019. (Accessed 9 Sep 2019.) http://www.kpbs.org/news/2019/aug/21/county-confirms-first-flu-death-20192020-season/ The early arrival of the flu this year is a reality happening coast to coast.
And It's Not Just Early–This Year's Flu Is Nasty
According to the Center for Infectious Disease Research and Policy, last year about 40 million Americans caught the flu and over 57,000 died.9 Jim Wappes. "US flu still elevated but dropping; deaths as high as 57,000." CIDRAP. Apr 19, 2019. (Accessed 11 Sep 2019.) http://www.cidrap.umn.edu/news-perspective/2019/04/us-flu-still-elevated-dropping-deaths-high-57000 But if the current flu season in Australia is any indicator, the number who get sick this year in the U.S. could be even higher.
According to the Australia Broadcast Corporation, by mid-August, the flu had infected more than 200,000 and killed over 400–very large numbers for Australia.10 Imogen Reid. "Vicious flu season claims 430 lives in Australia." news.com. August 18, 2019. (12 Sep 2019.) http://www.news.com.au/lifestyle/health/health-problems/vicious-flu-season-claims-430-lives-in-australia/news-story/b0bf477e55b7b6a24fba8c8c7922cfce Based just on infections, it is the second worst flu season in recent years. The average age of death has been in the mid-80s, but what is shocking even health professionals is how fast this season's flu can strike down the very healthy.
According to the same ABC report, these two x-rays reveal why otherwise healthy people are being hit by this year's flu so badly.11 Michael Vincent. "Flu strikes down more than 183,000 people this year, and it's not only the elderly who are being hit hard." ABC News. 8 Aug 2019. (Accessed 11 Sep 2019.) http://www.abc.net.au/news/2019-08-08/fit-healthy-and-hospitalised-with-flu/11394220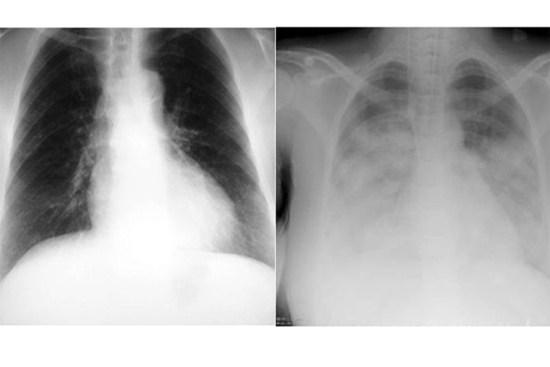 X-rays show someone with moderate flu on the left and someone badly affected with flu on the right.
"If you look at a moderate flu, the lung is completely clear, but if you look at a severe flu, the lung is completely wiped out," said Dr. Benjamin Tang, head of Nepean Genomic Research Group, which works with patients at Nepean Hospital's intensive care unit in New South Wales.
In the severe flu x-ray, the lung damage has been brought about by white blood cells called neutrophils, which are the body's first responders to flu.
But in research just published in the journal Nature Communications, Dr. Tang explains why in some people the neutrophil response goes too far and can be fatal for the young and healthy.12 Tang, Benjamin M., Shojaei, Maryam, Teoh, Sally, et al. "Neutrophils-related host factors associated with severe disease and fatality in patients with influenza infection." Nature Communications Volume 10, Article number: 3422 (2019). http://www.nature.com/articles/s41467-019-11249-y
"Patients with severe disease display excessive neutrophil extracellular traps formation, neutrophil-inflammation and delayed apoptosis, all of which have been associated with fatal outcome in animal models. Excessive neutrophil activation correlates with worsening oxygenation impairment and predicted fatal outcome."
If this sounds familiar, it should. It's a variation of the cytokine storm. For those of you who don't remember from our previous newsletters what that is, a cytokine storm is an overproduction of immune cells and their activating compounds (cytokines), which, in a flu infection, is often associated with a surge of activated immune cells into the lungs. Although with this year's flu, it does not appear to be cytokine-mediated, it definitely does appear to trigger "a surge of activated immune cells into the lungs" that results in oxygen impairment and fatal outcomes. You can think of it as a kissing cousin of the standard cytokine storm.
And now let's look at the key line in the study–the very first line in the study's summary, in fact. It directly relates to this year's flu which has been shown to trigger neutrophil-related host factors associated with severe disease and fatality.
"Severe influenza infection has no effective treatment available."
This is kind of important. It's an admission from the medical community that when it comes to the kind of flu we are seeing this year in Australia, the medical community has no effective treatment for those who are severely affected. Fortunately, the alternative health community does have options, and we'll talk more about those in a bit.
But for now, the bottom line is that this year's flu could mean bad news for the U.S., Canada, Europe, and Asia.
It's arriving two-months early, signally a much longer season than normal.
The numbers of infected are likely to be on the high side if for no other reason than that every year, society at large is becoming more and more mobile. Once the flu starts in one country–Australia–it's going to spread around the world earlier and earlier. And it's going to do it faster and infect more people each year.
And this year's flu appears to be on the nasty side with a propensity toward triggering aggressive immune cell attacks on the lungs.
But unless you dig deep, Google isn't letting you see any of this since the mainstream medical sites and mainstream media (the results Google lets you see) choose not to go there. Instead, Google search results pretty much restrict you to "get vaccinated."
In the Spirit of Full Disclosure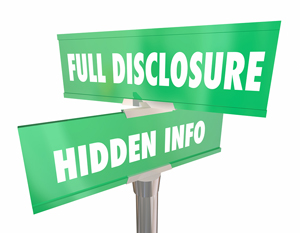 I do want to mention that according to a letter published online in the Medical Journal of Australia, the media has misrepresented the severity of the current influenza season.13 Vicky Sheppeard, Robin Gilmour, and Sean Tobin. "Record number of influenza tests in 2019, not a "mutant flu crisis"." Med J Aust. Published online: 9 September 2019. http://www.mja.com.au/journal/2019/211/7/record-number-influenza-tests-2019-not-mutant-flu-crisis
Dr. Vicky Sheppeard, Director of the Communicable Diseases Branch at NSW Health, and colleagues wrote in their letter that, so far, the 2019 influenza season has been "moderate," in stark contrast to media headlines. This is due to a change from influenza diagnosis based on serology to rapid, highly discriminatory polymerase chain reaction (PCR) testing which resulted in the number of tests skyrocketing in NSW from 29,232 in 2010 to 338,828 in just the first 6 months of 2019.
According to Dr. Sheppeard and her colleagues, "We need to look to other indicators to assess the burden of influenza rather than the raw notification numbers."
But here's the problem with that conclusion. PCR testing is not new. It's been around for 35 years.14 Alan Dove. "PCR: Thirty-five years and counting." Science. May. 10, 2018. (Accessed 12 Sep 2019.) http://www.sciencemag.org/features/2018/05/pcr-thirty-five-years-and-counting And rapid PCR testing was introduced in NSW in 2017, not 2019.15 Nasir Wabe, Ling Li, Robert Lindeman, et al. "The impact of rapid molecular diagnostic testing for respiratory viruses on outcomes for emergency department patients." Med J Aust 2019; 210 (7): 316-320. http://www.mja.com.au/journal/2019/210/7/impact-rapid-molecular-diagnostic-testing-respiratory-viruses-outcomes-emergency#6 This means two things:
Yes, rapid PCR testing does indeed result in higher positive test results for influenza than older methodologies, but more importantly, it also results in a lower hospitalization rate. So, that important metric for determining flu severity will measure on the lower side.
And comparing this season's influenza infection rates with last year's especially nasty flu is not problematic. It is an apples to apples comparison, since rapid PCR testing was used in both years.
Bottom line: this year's flu is indeed showing all signs of being nasty, and it is indeed infecting large numbers of people.
2019-2020 Flu Season Conclusion
Let's be clear here. We don't really know yet how this year's flu season will play out in the Northern Hemisphere, although we do have strong indicators. What we do know for sure is:
It's arriving early–very early, almost two months earlier than expected.
At the moment, there is a massive shortage of flu vaccine, for those who rely on it–and that's without even knowing whether or not the right strains were used in the vaccine.
Based on the numbers out of Australia, it looks like a very large number of people are going to come down with the flu this year.
This year's flu shows at least some tendency to induce cytokine type storms–i.e. severe influenza infections–in a percentage of those who contract it.
And when it comes to severe influenza infections, there is no effective medical treatment available.
So, what are your options? Well, let's start with "the flu shot," the medical option of choice. As I've said on previous occasions, any vaccination, whether it's for you or your children, should be a personal choice. (Sadly, many states are moving away from that option.) But that choice should be based on facts, not fear and emotion. And no, the medical community does not have exclusive access to facts. Some of what they say about the flu vaccine is pure nonsense, such as claims of 50-90% effectiveness and 100% safety. But keep in mind, even if it doesn't "prevent" the flu, vaccination "may" be useful in lessening symptoms even if you are exposed to a strain not specifically covered by the vaccine.
In any case, whether you get vaccinated or not, you will want two things in your medicine cabinet:
A natural immune enhancing formula to lessen your chances of getting sick in the first place. A strong immune system is still your best bet in avoiding the flu, or at least get over it quickly if you come down with it. Not to mention the fact that if you do get vaccinated, the stronger your immune system, the more effective your body's response to the vaccine will be. That's why the flu vaccine is so much less effective in the very old and very young.
A good supply of a natural anti-pathogenic formula to lessen the burden on your immune system if you do come down with the flu. And more to the point, considering this year's flu's observed connection to cytokine storms, using an anti-pathogenic formula will drastically reduce your chances of experiencing a cytokine storm, minimize your odds of succumbing to a secondary infection, as well as shorten both the duration and intensity of any flu that you do get–regardless of whether or not you've been vaccinated. Having a good supply of an anti-pathogenic formula on hand is "sine qua non" for the start of any flu season. When you start coming down with the flu, you don't want to face an empty medicine cabinet. If you wait until you have symptoms before ordering your anti-pathogens, you're too late. By the time your formulas arrive, you'll no longer be dealing with incubation phase symptoms; you'll be dealing with the full-blown flu and all its nasty symptoms.
Note: As of Sept 30th, little has changed in the way of available information. The CDC isn't talking about what's coming. In fact, their only press release of note was the Sept 26th kick-off announcement for the 2019-2020 flu vaccine campaign at a press conference held at the National Press Club in Washington, D.C. 16 "National Press Conference Kicks Off 2019-2020 Flu Vaccination Campaign." CDC Sept 26, 2019. (Accessed 30 Sep 2019.) http://www.cdc.gov/flu/spotlights/2019-2020/flu-vaccination-campaign.htm And Google isn't providing any new information about the upcoming flu season in its searches as it continues to censor alternative voices.
And speaking of this year's flu vaccine, early indications are that the powers-that-be may not have chosen the correct influenza strains to target with this year's vaccine.17  Helen Branswell. "Flu vaccine selections may be an ominous sign for this winter." STAT September 30, 2019. (Accessed 30 Sep 2019.) http://www.statnews.com/2019/09/30/flu-vaccine-selections-may-be-an-ominous-sign-for-this-winter/ In other words, the vaccine may not work that well. Its effectiveness may be in the 30% range VS the hoped for 50% range. If so, that gives you all the more reason to keep your immune system functioning at optimum levels AND to keep your medicine chest stocked with a potent natural anti-pathogenic formula. If Google and the medical community aren't going to take care of you, you need to take care of yourself.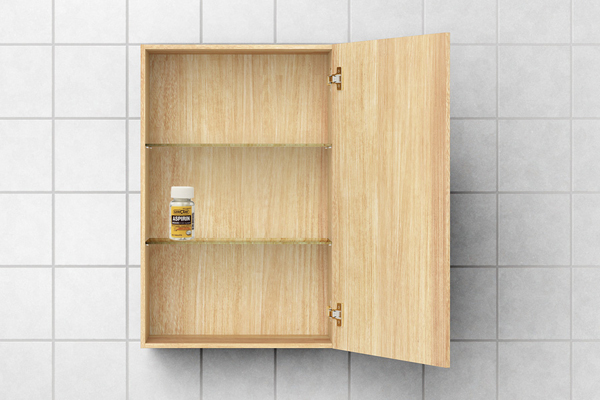 References

↑

1
Judson Haims. "Haims: Preparing now for flu season." Vail Daily. September 9, 2019 (Accessed 9 Sep 2019.)

http://www.vaildaily.com/opinion/haims-preparing-now-for-flu-season/

↑

2
Janelle Ringer. "Flu 101: What to expect from the upcoming flu season." Loma Linda University Health. September 3, 2019. (Accessed 9 Sep 2019.)

http://news.llu.edu/health-wellness/flu-101-what-expect-from-upcoming-flu-season

↑

3
"CDC Seasonal Flu Vaccine Effectiveness Studies." CDC. (Accessed 13 Sep 2019.)

http://www.cdc.gov/flu/vaccines-work/effectiveness-studies.htm

↑

4
Medical Journal of Australia. "Flu season moderate, not 'mutant'." Medical Xpress. September 9, 2019. (Accessed 9 Sep 2019.)

http://medicalxpress.com/news/2019-09-flu-season-moderate-mutant.html

↑

5
Mark Diekneite. "Doctors: Flu season could come early this year." KCCI Des Moines. August 29, 2019. (Accessed 11 Sep 2019.)

http://www.kcci.com/article/doctors-flu-season-could-come-early-this-year/28864221#

↑

6
K. Thor Jensen. "70 Million Flu Vaccines Delayed This Year, According to CDC." Newsweek. 9/5/19. (Accessed 11 Sep 2019.)

http://www.newsweek.com/flu-vaccines-delayed-1457862

↑

7
"Metro doctors already seeing flu cases — and it's not even the season yet." WSB-TV Atlanta. Aug 21, 2019. (Accessed 11 Sep 2019.)

http://www.wsbtv.com/news/local/atlanta/metro-doctors-already-seeing-flu-cases-and-it-s-not-even-the-season-yet/978123162

↑

8
"County Confirms First Flu Death Of 2019/2020 Season." KPBS San Diego State University. August 21, 2019. (Accessed 9 Sep 2019.)

http://www.kpbs.org/news/2019/aug/21/county-confirms-first-flu-death-20192020-season/

↑

9
Jim Wappes. "US flu still elevated but dropping; deaths as high as 57,000." CIDRAP. Apr 19, 2019. (Accessed 11 Sep 2019.)

http://www.cidrap.umn.edu/news-perspective/2019/04/us-flu-still-elevated-dropping-deaths-high-57000

↑

10
Imogen Reid. "Vicious flu season claims 430 lives in Australia." news.com. August 18, 2019. (12 Sep 2019.)

http://www.news.com.au/lifestyle/health/health-problems/vicious-flu-season-claims-430-lives-in-australia/news-story/b0bf477e55b7b6a24fba8c8c7922cfce

↑

11
Michael Vincent. "Flu strikes down more than 183,000 people this year, and it's not only the elderly who are being hit hard." ABC News. 8 Aug 2019. (Accessed 11 Sep 2019.)

http://www.abc.net.au/news/2019-08-08/fit-healthy-and-hospitalised-with-flu/11394220

↑

12
Tang, Benjamin M., Shojaei, Maryam, Teoh, Sally, et al. "Neutrophils-related host factors associated with severe disease and fatality in patients with influenza infection." Nature Communications Volume 10, Article number: 3422 (2019).

http://www.nature.com/articles/s41467-019-11249-y

↑

13
Vicky Sheppeard, Robin Gilmour, and Sean Tobin. "Record number of influenza tests in 2019, not a "mutant flu crisis"." Med J Aust. Published online: 9 September 2019.

http://www.mja.com.au/journal/2019/211/7/record-number-influenza-tests-2019-not-mutant-flu-crisis

↑

14
Alan Dove. "PCR: Thirty-five years and counting." Science. May. 10, 2018. (Accessed 12 Sep 2019.)

http://www.sciencemag.org/features/2018/05/pcr-thirty-five-years-and-counting

↑

15
Nasir Wabe, Ling Li, Robert Lindeman, et al. "The impact of rapid molecular diagnostic testing for respiratory viruses on outcomes for emergency department patients." Med J Aust 2019; 210 (7): 316-320.

http://www.mja.com.au/journal/2019/210/7/impact-rapid-molecular-diagnostic-testing-respiratory-viruses-outcomes-emergency#6

↑

16
"National Press Conference Kicks Off 2019-2020 Flu Vaccination Campaign." CDC Sept 26, 2019. (Accessed 30 Sep 2019.)

http://www.cdc.gov/flu/spotlights/2019-2020/flu-vaccination-campaign.htm

↑

17
  Helen Branswell. "Flu vaccine selections may be an ominous sign for this winter." STAT September 30, 2019. (Accessed 30 Sep 2019.)

http://www.statnews.com/2019/09/30/flu-vaccine-selections-may-be-an-ominous-sign-for-this-winter/