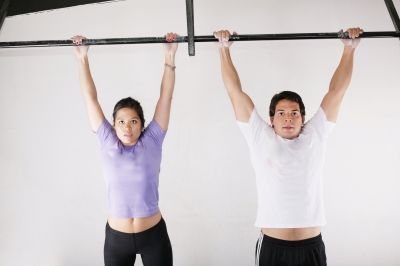 Exercise fundamentally changes every system and function in your body. The older you get, the more important it is – and the more pronounced the benefits. For athletes, natural health can bring your athletic performance to a whole new level, but for a person in their 80's, exercise can literally increase muscle strength by as much as 300% in a matter of just a few weeks. Fitness and exercise impact almost every aspect of health. Exercise can:
Reduce the risk of premature death

Reduce the risk of heart disease

Reduce the risks of many cancers, including colon and breast cancer

Reduce the risk of developing diabetes

Build and maintain healthy muscles, bones, and joints

Reduce depression,

stress and anxiety

Enhance performance in work and sport
Below is a list of resources concerning types of exercise Jon Barron recommends as well as specific health supplements to help your body repair and build — important for both the fitness beginner to the competitive athlete.
Understanding fitness & exercise:
On fitness & exercise supplements: